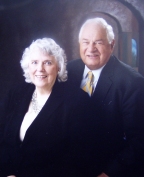 Welcome to Margaret's gallery

Margaret died in 2013. She left her family with many wonderful paintings to cheerish and remember her talented, artistic hands.
Margaret was a self taught painter who painted for enjoyment. Her paintings are treasured by her family. This gallery is a small glimpse of over 30 years of her works. We hope that you enjoy her God given talent as much as we do.
In an attempt to help pages download a little more quickly we've broken her gallery into several collections that contain different "halls" or pages of paintings. The largest of these collections is her barn "hall", which will probably take the longest to view. This collection contains works based on farm scenery and life. Churches is a collection of buildings and an Easter scene. Nature is a collection of flowers, trees and studies of famous painter's works. The water works collection contains lighthouses, oceans, lakes, rivers and beach scenes.
Use the buttons below to maneuver between gallery "halls". The Home page button is place for your convenience as it will return you to Walter C. Kaiser's main page.
ENJOY!!!